The date has been set for our January beer tasting and we couldn't be happier about who will be stopping by!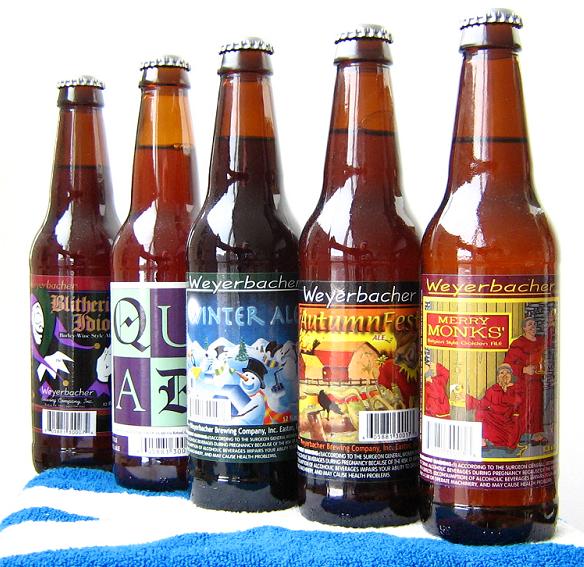 On Wednesday, Jan. 16, the team from Weyerbacher Beer will be stopping by. Mike from Premium Beverage will be our cordial host.
Among some of the beers which will be featured at the January tasting include the following: Merry Monks, Tiny, Last Chance, Double Simcoe, Blithering Idiot, and Old Heathen.
The cost to reserve a spot for the tasting is $17.50 per person. This price also includes light appetizers.
To R.S.V.P. for the event, please call (937) 552 – 7676.
Thanks again and we look forward to seeing you.