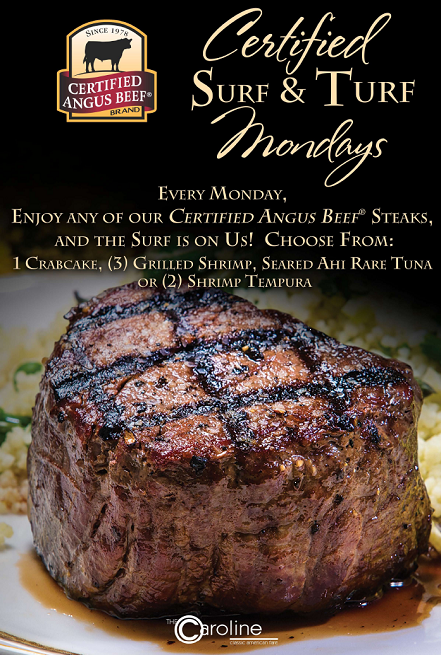 The Caroline is extremely excited to bring our legendary dishes to Monday nights starting in November, but we decided to go one step further in our quest to make Monday your new favorite day of the week…by bringing you our Certified Surf and Turf special on Monday evenings!
If you have trouble choosing between our amazing Certified Angus Beef steaks or our famous seafood dishes, your worries are over! On Monday evenings you can now choose between a rich crab cake, our legendary seared Ahi tuna, 3 mouth watering grilled shrimp or 2 flaky and delicious shrimp tempura for FREE when you order any of our Certified Angus Beef Steaks!
So come in for Monday nights at The Caroline starting in November, and get all the great food you love a little sooner!