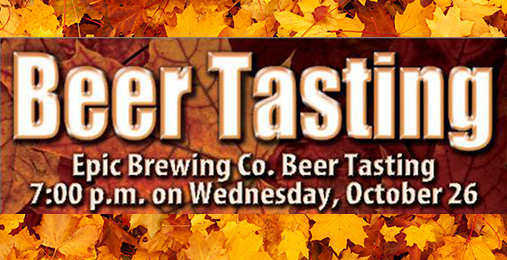 Join us at The Caroline on October 26th at 7pm as we sample some great beers from Epic Brewing Company!
Amanda from Epic Brewery and Bret from Premium Beverage will be our guides for the evening, as we'll be trying out some great new beers, including:
Los Locos
Brainless Raspberries Belgian Style Ale
Tart and Juicy
Escape to Colorado IPA
…and 2 more to be announced!
The price is only $18 per person, and we'll be serving up some delicious light appetizers!
reservations can be made by by calling us at  (937)552-7676 or by E-mailing Steve.