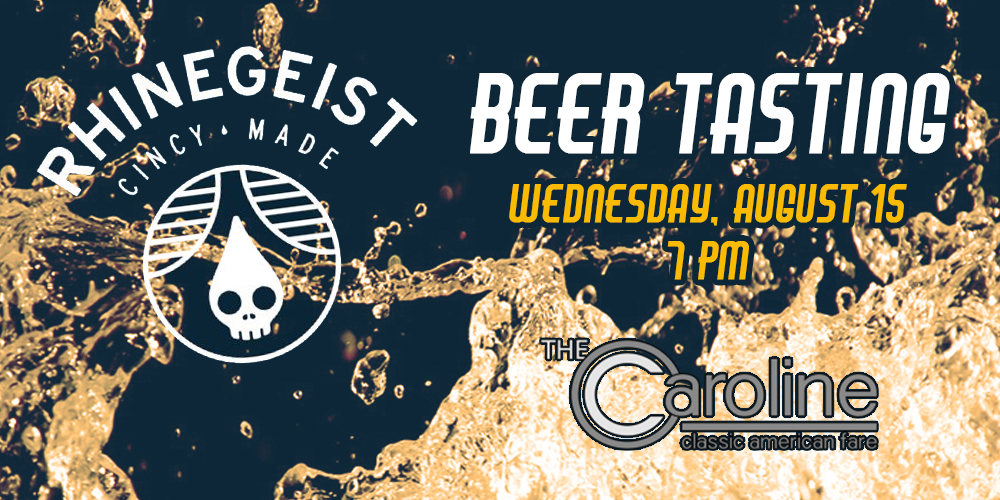 Join us at The Caroline on Wednesday, August 15th at 7pm when we'll be trying out some great beers from Cincinnati's own Rhinegeist Brewery!
Stacey from Heidelberg will be be here to guide us as we try a fantastic selection of delicious beers, including:
Streaker
Franz
Dodo
Wowie
Maracuja
…and more!
The price is $18 per person, and we'll be serving some light appetizers to go with the beers!
RSVP to Steve at 937-552-7676 or stevesmith@thecarolineonthesquare.com