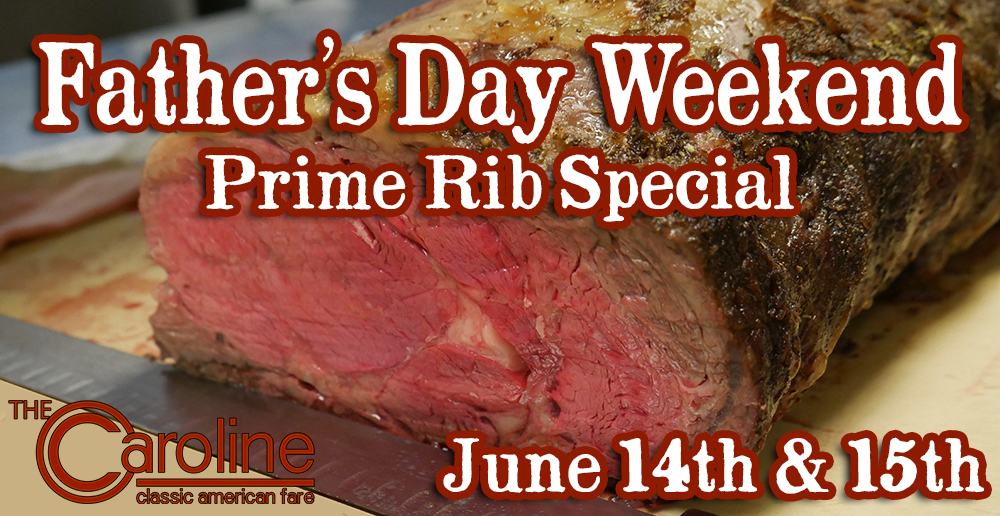 Treat Dad to a great night out at The Caroline this Father's Day weekend!
This Friday, June 14th and Saturday, June 15th we're serving up our fantastic Prime Rib that all of the awesome fathers out there are sure to love.
Our juicy, tender Prime Rib with 2 sides is only $18.00 for an 8 oz cut, $22 for a 10 oz., $29 for a 12 oz, or for the true Prime Rib fans…a whopping 16 oz. cut is $34!
And if you're looking for a great Father's Day gift don't forget to pick up a gift card!