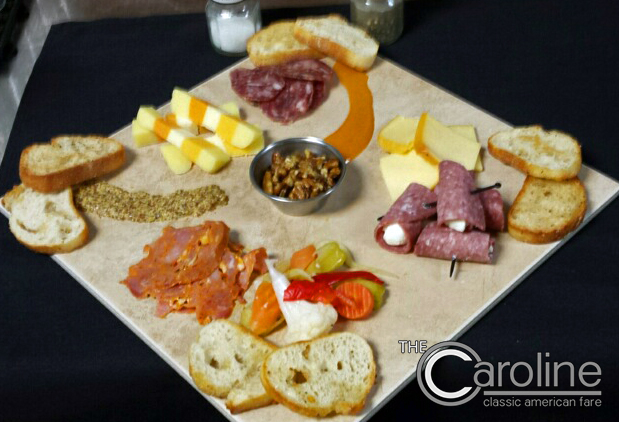 We'll be updating our boards with delicious new items regularly, so be sure to stay tuned for more information!
The Board is $14 includes meats from Smoking Goose Meatery in Indianapolis, Indiana. Smoking Goose works with small family farmers that raise their animals without antibiotics or hormones
Capocollo
A traditional Italian and Corsican pork cold cut made from dry-cured muscle.
Gin and Juice
This narrow salame pairs the fresh flavors of juniper and citrus against sweet lamb.
Salami Mozzarella Balls 
Italian salami wrapped around mozzarella cheese balls
Smoked Gouda Cheese 
A Dutch cheese smoked in a ancient brick oven.
Stripey Jack Cheese 
A mouth watering medley with colorful stripes of 5 English counties, Leicester, Gloucestershire, Lancashire, cheddar and Cheshire.
---
Accompaniments Include:
Crostini's, Spiced Pecans, Pickled Vegetables, Whole Grain Mustard, Apricot Puree