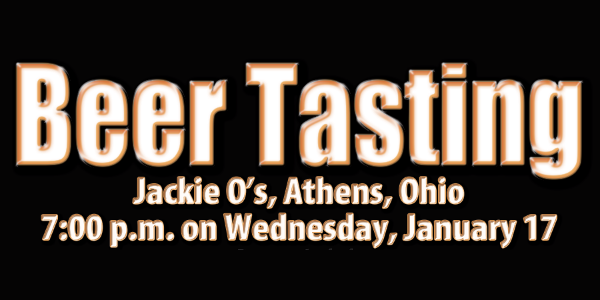 Join us at The Caroline on Wednesday, January 17th at 7pm when we'll be sampling the fantastic beers of Jackie O's Brewery out of Athens, Ohio!
Luke from Jackie O's and Jim from Cavalier Distributing will be our hosts and guide us through a selection of great beers, including:
Razz Wheat
Mystic Mama
Java Stout
Berlinger Weiss
Oil of Aphrodite
…and more! 
The price is $18 per person and includes light appetizers.
RSVP to Steve at 937-552-7676 or stevesmith@thecarolineonthesquare.com