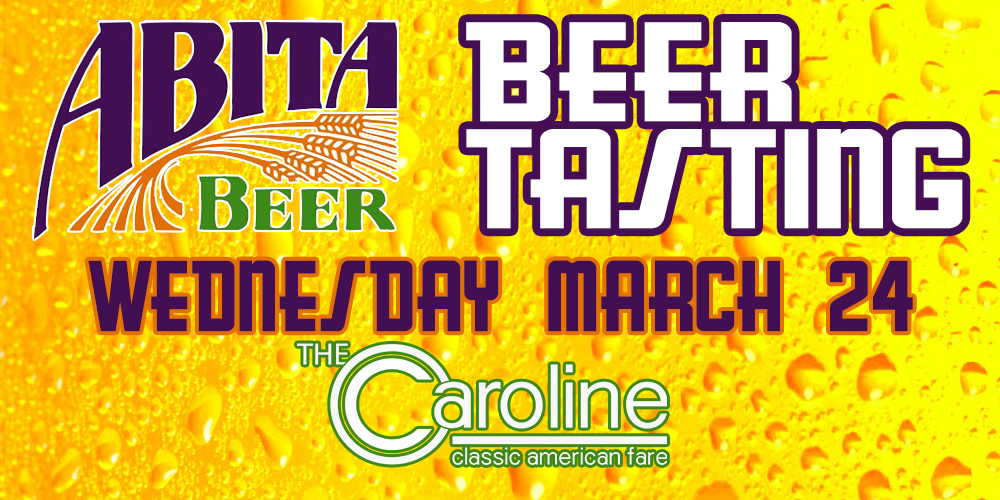 Join us on Wednesday, March 24th at 6:30 pm to sample some delicious brews from Abita Brewing Company!
Neil from Premium Beverage will be joining as a host for the evening and we'll be trying some delicious beers from the legendary Louisiana Brewer, including:
ABITA AMBER
ABITA ANDYGATOR HELLESDOPPER BOCK
ABITA SPRING IPA
ABITA PURPLE HAZE
ABITA JOCKAMO JUICY IPA
ABITA STRAWBERRY LAGER
The price is $18 per person, and we'll be serving some light appetizers to go with the beers!
Space is limited to 36 people, with tables of up to 4 only for reservations. Credit Card will be charged when making reservations.
RSVP for reservations by calling 937-552-7676.