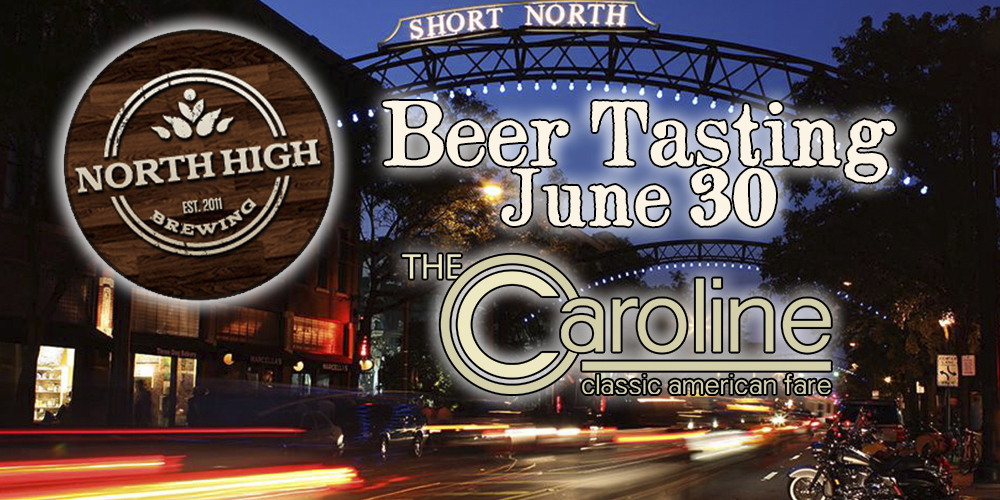 Join us on Wednesday, June 30th at 6:30 pm to try out some great new brews from Columbus's North High Brewing!
Neil from Premium Dist. will be joined by Kelsey from North High to serve as our hosts for the evening, and will be our guide through a selection of delicious brews including:
FIVE PALE ALE- DRAFT
COVER CROP BLONDE ALE
GRAPEFRUIT WALLEYE-PALE ALE
HONEY WHEAT
BLUE 5 INHERIT STARS IPA
…AND MORE! 
The price is $18 per person, and we'll be serving some light appetizers to go with the beers!
RSVP by calling 937-552-7676, or email Steve at stevesmith@thecarolineonthesquare.com