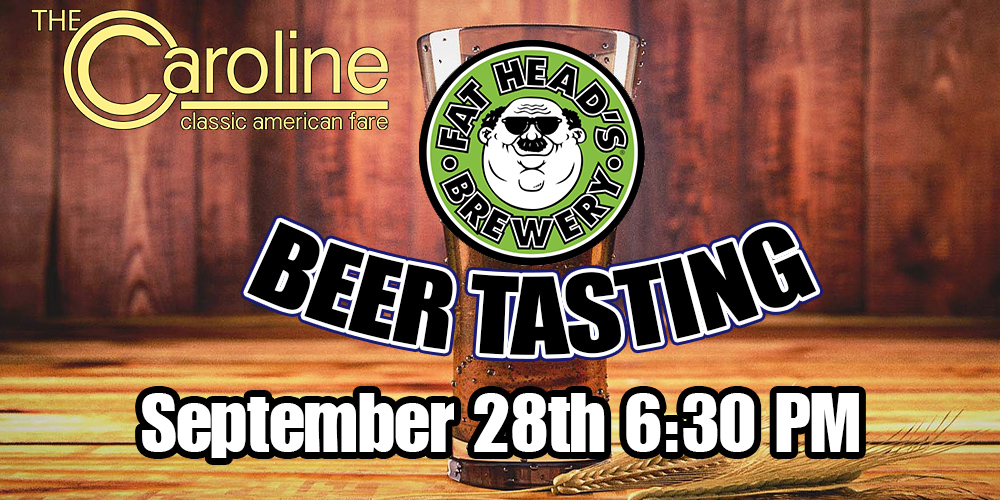 Join us at The Caroline on Wednesday, September 28th at 6:30 pm while we try out some tasty creations by Fat Head's Brewing Company!
Tyler from Cavalier Distributing and Patrick from Fat Head will be our guides as we try:
Head Hunter IPA (Draft)
Bumble Berry Honey Blueberry Ale
Spooky Tooth Pumpkin
Groovy Juice Pumpkin
Google Fogger Hefe Weizen
…and more!
The price is $20 per person, (charged when placing reservations) and we'll be serving some light appetizers to go with the beers!
RSVP today by calling 937-552-7676, or by E-mailing Steve at Smithatthecaroline@Yahoo.com