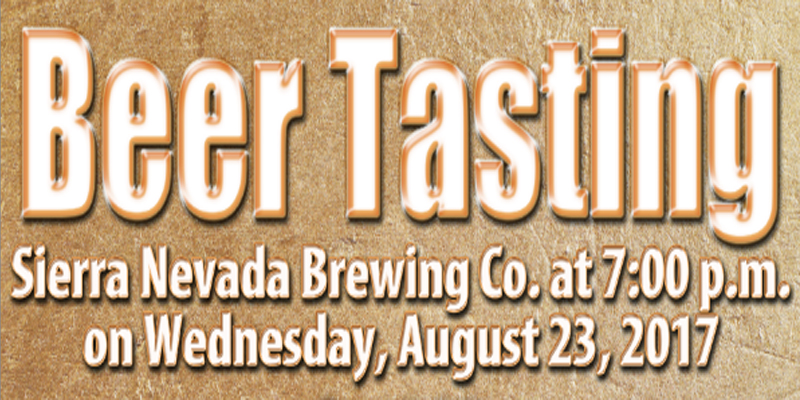 Join us at 7 pm on Wednesday, August 23rd when we'll be sampling some fantastic views from the legendary Sierra Nevada Brewing Company at The Caroline!
We've got a great selection of Sierra Nevada beers to try, and we'll  be joined by Stacy from Heidelberg who will be our guide for the evening.
We'll be serving some great light appetizers and trying:
Tropical Torpedo – IPA
Sidecar – Orange Pale Ale
Narwahl – Imperial Stout
Pale Ale
Otra Vez – Gose Style Ale
Ovila – Belgium Style Abbey Ale
The price for this event is just $18 per person. Please RSVP by calling (937) 552-7676 or by e-mailing steve.