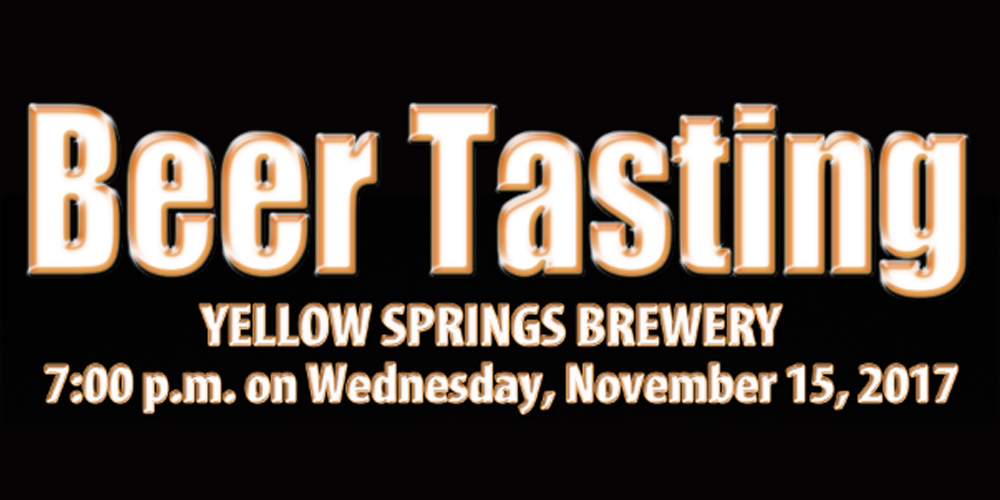 Join us at The Caroline on Wednesday, November 18th at 7pm when we'll be trying some great beers from a great local brewer, Yellow Springs Brewery!
Tim Kirtley from Yellow Springs Brewery will be our guide through a selection of great beers, including:
Captain Stardust – Saison
Zoetic American – Pale Ale
Boat Show – IPA
Handsome – American Brown Ale
Smokin Handsome – American Brown Ale
…and more! 
The price is $18 per person and includes light appetizers.
RSVP to Steve at 937-552-7676 or stevesmith@thecarolineonthesquare.com