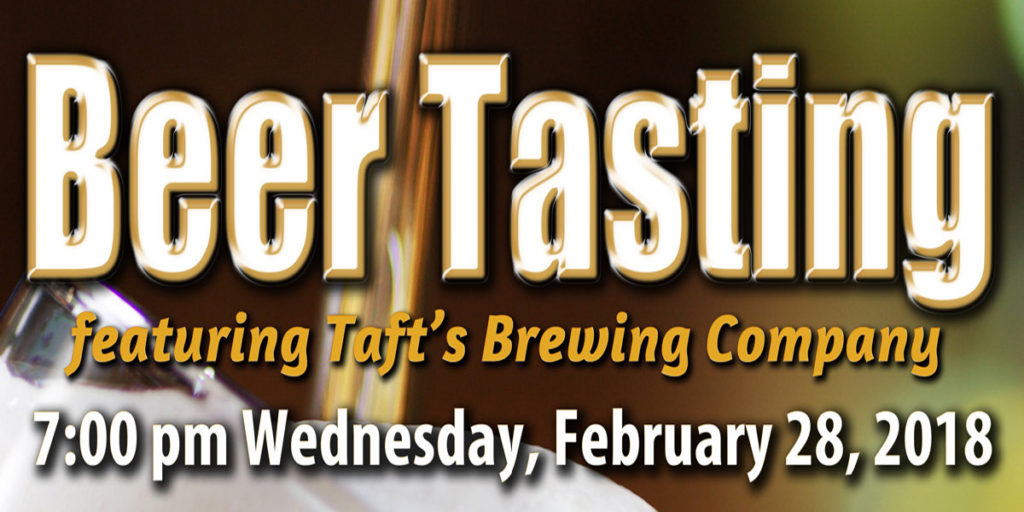 Join us at The Caroline on Wednesday, February 28th at 7pm when we'll be sampling Some great beers from Cincinnati's Taft's Brewing Company!
Stacy from Heidelberg will be our host and guide us through a selection of great beers, including:
27 Lager
Cherrywood Amber
Nellies Keylime Caribbean Ale
Gavel Banger IPA
…and more! 
The price is $18 per person and includes light appetizers.
RSVP to Steve at 937-552-7676 or stevesmith@thecarolineonthesquare.com