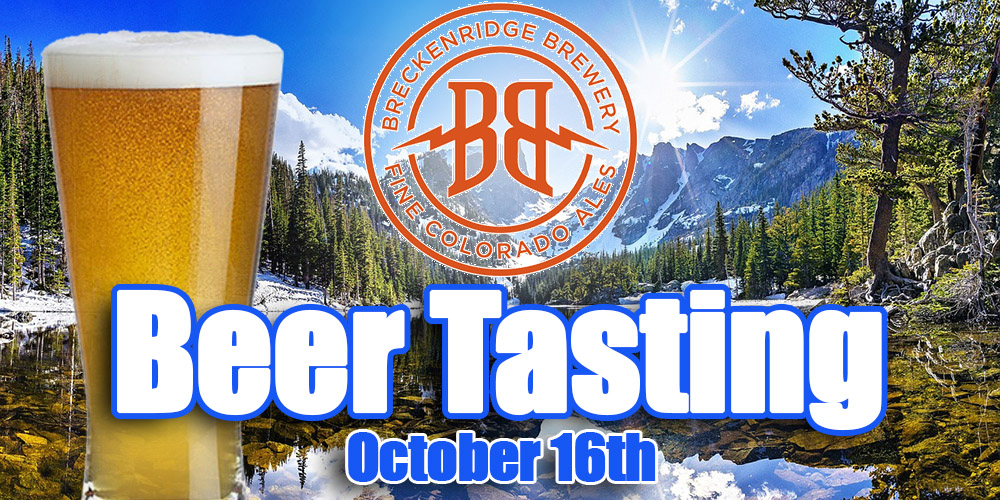 For our October 16th Beer Tasting The Caroline is welcoming in Breckenridge Brewery from Breckenridge Colorado!
The event kicks off at 7pm, and Stacy from Heidelberg will be joined by Dan from Breckenridge to be out hosts for the evening and guide us through a delicious lineup of beers, including:
HOP PEAK IPA
VANILLA PORTER
AGAVE
CHRISTMAS
HOLIDALE
…AND MORE!
The price is $18 per person, and we'll be serving some light appetizers to go with the beers!
RSVP to Steve at 937-552-7676 or stevesmith@thecarolineonthesquare.com