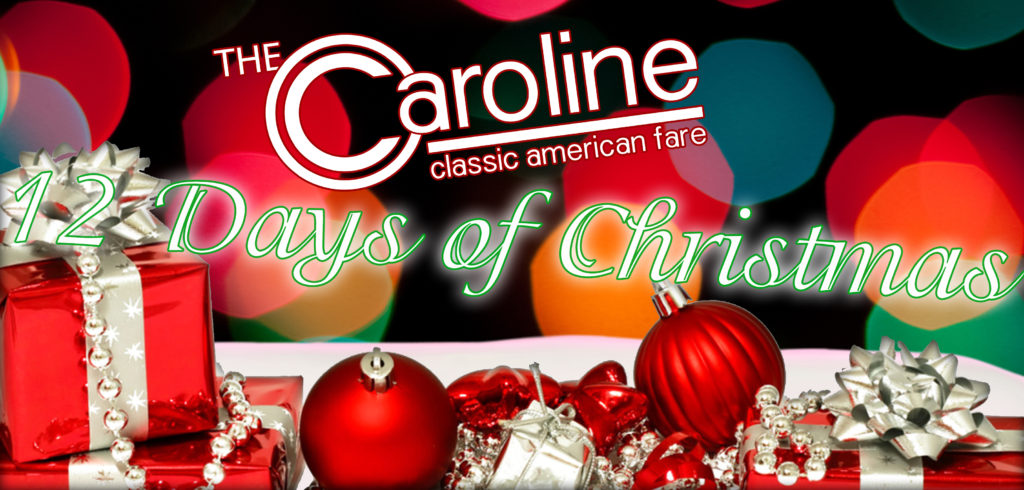 If you were randomly picked to win one of our 12 great daily prizes just stop in to The Caroline during our regular business hours and collect your coupon!
The next time you're dining with us you can use that coupon to collect your tasty prize…it's that simple!
We'll be updating this winners list daily, so if you see someone you know on here be sure to congratulate them, and if you see your own name, then what are you waiting for? Come on in!
Day 1, Tangled Onion Rings  :  Kelly Maria Clark
Day 2, Shrimp Tempura : Cassidy Knoop
Day 3, Margherita Flatbread Pizza : Barb Bierly
Day 4, Ahi Tuna : Pat Dave Travis
Day 5, Too Gouda Salad : Jerry Gardner
Day 6, Russ Burger : Karen Gearhardt
Day 7, Thai Vegetarian Saute : Patricia Bryant
Day 8, House Steak : Ronald Sweeney
Day 9, NY Strip Steak : Melissa Brown
Day 10, Boneless Ribeye : Jacki Lillicrap
Day 11, Filet Mignon : Robert Palsgrove
Day 12, Gift Card : Gretchen Rolf