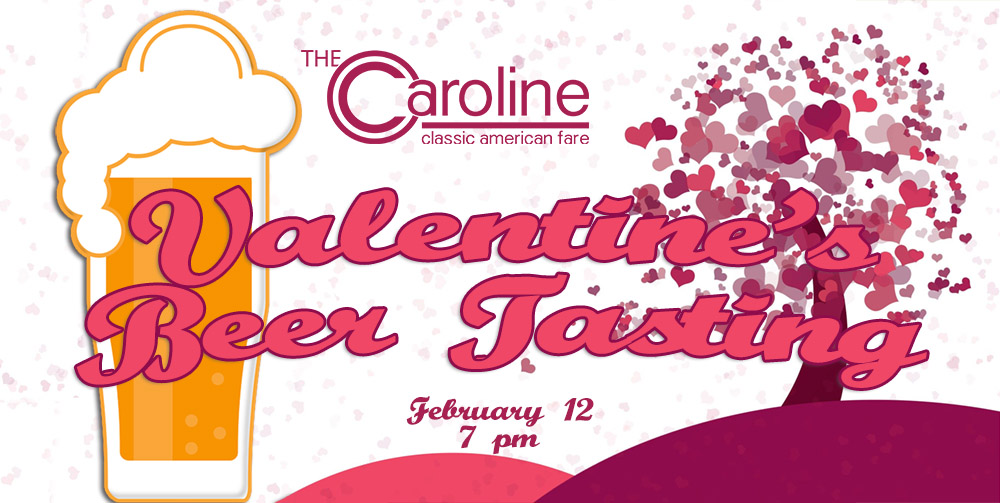 Grab your sweetheart and head to The Caroline on February 12th at 7 pm to enjoy some great new beers together!
Neal from Premium Beverage will be here to guide us through some great brews that you're both sure to love, including:
BELL'S – TWO HEARTED ALE
ALE SMITH MY BLOODY VALENTINE-RED ALE
FLYING DOG RAGING BITCH – BELGIAN I.P.A.
BELL'S – CHERRY STOUT
NEW HOLLAND – DRAGONS MILK WHITE
WIEDEMANNS -GERMAN CHOCOLATE CAKE  IMPERIAL MILK STOUT – DRAFT
The price is $18 per person, and we'll be serving some light appetizers to go with the beers!
RSVP to Steve at 937-552-7676 or stevesmith@thecarolineonthesquare.com
Beers subject to availability